White Pine Lumber
About
White Pine Lumber is a family owned and operated full service lumber yard located in Fresno since 1949.
since 1949
White Pine has served the community with expertise, quality lumber, careful attention, and competitive pricing. White Pine Lumber specializes in providing top quality lumber, hardware and finish materials to contractors, custom home builders and homeowners working on home improvement projects.
Our team is dedicated to attending to our clients with the best customer service and products available. White Pine Lumber is experienced in assisting homeowners with their individual projects and ensuring their overall satisfaction. Stop by or contact us today to begin working on your project!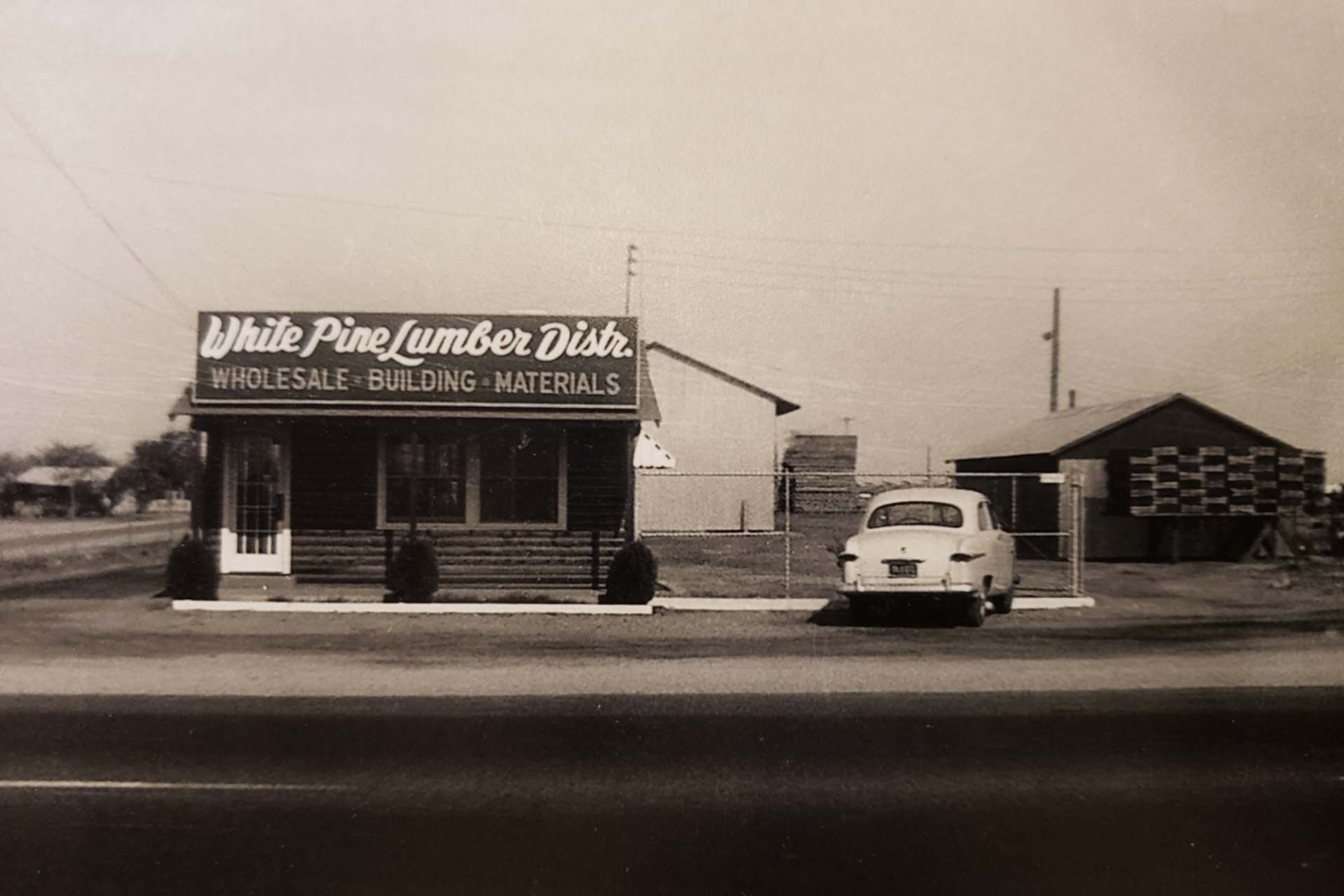 Our History
fitzsimmons lumber
Founded in 1949 by a farmer from Nebraska, E.F. Fitzsimmons relocated his family to Fresno, CA and opened White Pine Lumber on the outskirts of town. When White Pine Lumber opened its doors, they were one of the original lumber companies in the Central Valley.
The Company Today
white pine lumber
After more than 70 successful years in business, White Pine Lumber is in its 4th generation of family ownership. Staying true to the founding ideals, White Pine Lumber strives to provide the highest quality materials and service to customers in the Central Valley.